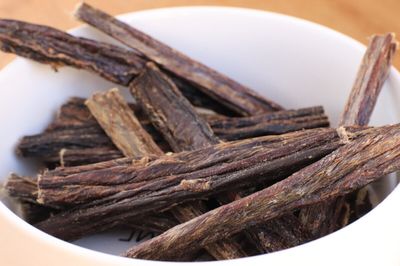 BEEF CHEWS
CAMBRIDGE ROAD
$48.99
Cambridge Road Beef Chews are made from 100% real NZ beef. They have been naturally air-dried to provide a super scrumptious chew, which is great for dog entertainment and teeth. They contain no additives, are grain free and are completely natural.
These treats are incredibly delicious to dogs and are simple goodness.
They come in a 5, 10, 20 chew pack. Chews are 15cm each.

SKU: 10000-426