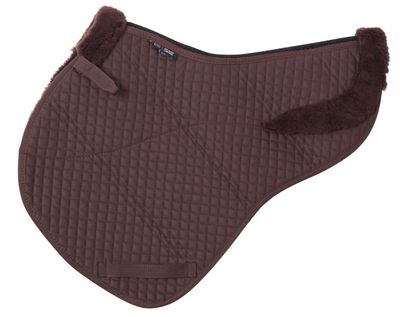 LAMBSWOOL CLOSE CONTACT SADDLECLOTH-BROWN
CAVALLINO
$240.00
Merino Lambswool Saddlepad Benefits:
- Comfortable against the horses' skin
- Promotes circulation and minimises sweating
- Moisture wicking properties
- Natural and anti-allergic product
PRO-SORB SYSTEMA unique system that involves closed-cell foam to raise and lower the front and back of the saddle. This gives greater versatility and improves saddle fit.
100% Merino Lambswool half lined, rolled front and back.
Clear spine
.Colours: Anthracite/Black, Black, Brown, Natural/Black, White
Sizes: Full
SKU: 10011-BR