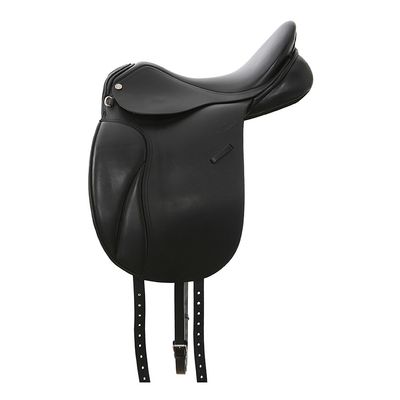 TRAINERS JESSICA DRESSAGE SADDLE
TRAINERS
$4,395.00
Soft and exceptionally comfortable saddle made of supple leather. The slightly wider, softly padded seat provides additional comfort.
Special stitching on the flap allows moulding with the knee roll, eliminating bulk and creating closer leg contact, making this saddle a very popular model.
The Jessica is manufactured with "X-CHANGE" gullet system and synthetic wool stuffed panels.
Colours: Black
Sizes: 17", 17.5", 18"
SKU: 10006-2